No matter the industry, businesses are constantly looking for efficiencies that can help them save time or money. This is especially true for contractors. For plumbing and HVAC contracting businesses that depend on billable hours and getting the job done on time, time is money. Every minute saved means an extra minute you can spend on the job or handling client requests, and potentially boosting your bottom line.
Luckily, there are some easy ways to help you get extra time back on your clock and, better yet, save money for your business. Here are some great resources and tips to help you save money, increase productivity and more:
Save Time and Money by Ordering Supplies Online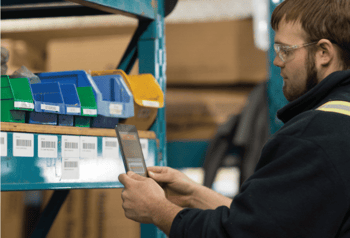 Online shopping has become increasingly helpful for our day-to-day lives – and it can be especially helpful for contractors.
Time-saving benefits of online tools like Wolseley Express include:
Ability to shop for plumbing and HVAC supplies anytime, at home or on the go
Save money on unneeded products
Increase productivity by saving time when ordering
Learn more: 4 Ways You Can Save Time by Ordering Plumbing and HVAC Supplies Online
Inventory Management Tips to Help You Increase Productivity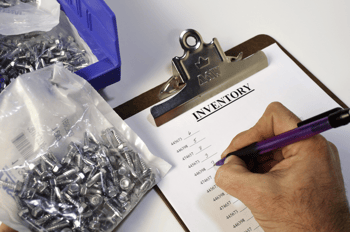 For many contractors, inventory management can be a challenge – especially for service companies that use inventory frequently during plumbing or HVAC service calls. By effectively managing your inventory, you can save time and money:
Plan inventory more cost-effectively
Decrease the time technicians spend looking for parts
Avoid over-spending on unnecessary parts
Reduce the risk of delays caused by not having parts available.
Learn more: 3 Inventory Management Tips for Plumbing & HVAC Contractors
Reduce Wasted Time on the Job to Boost Your Bottom Line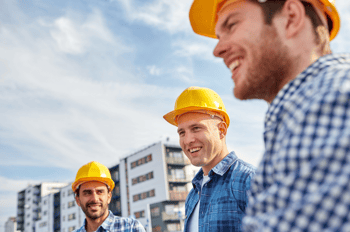 Efficiency on the job, and in the pre- and post-job tasks is critical for plumbing and HVAC contractors. Simple factors that add unnecessary time to jobs could be affecting your business more than you think!
The key is to identify time-wasters and remedy them by planning in advance, creating and implementing proper procedures and systems, and efficiently ordering supplies online.
Learn more: 4 Ways to Reduce Wasted Time on the Job
Organize and Optimize Your Equipment Storage to Save Time, Energy and Money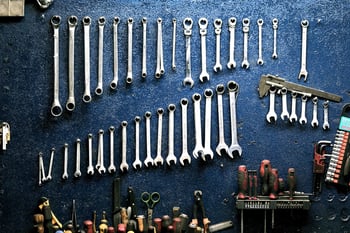 Whether you're a plumber or HVAC contractor, your work van and workshop play a major role in your business. You rely on them to get the job done every day. Keeping an organized and efficient work van and workshop is key for working in the trades. From storing and transporting tools, parts and equipment, to acting as an office space, the state of both your workshop and work truck can have a big impact on productivity. Keeping these spaces organized and well-stocked allows your crew to easily find what they need and get the job done quickly and efficiently. Learn more:
What Can Wolseley Express Do For You?
Find out how Wolseley Express can help your business.
Learn about the time and money-saving features including:
Express Pick-Up
Barcode Scanning Solutions
Invoice Gateway
Lists
And more!
---
Become a Wolseley PRO
Stay up to date with all our plumbing, HVAC and business tips, plus be the first to know about our news and promotions.