WOLSELEY CANADA: NAVIGATING COVID-19
Updated: May 22, 2020
These are unprecedented times and the situation with COVID-19 is rapidly evolving, with new updates every day. We are closely monitoring the status in Canada and the health and safety of our customers, associates and communities remains our top priority. Carefully following the latest information and guidance set by the Government of Canada and World Health Organization (WHO), we have decided to put in place new protocols for all of our branches and showrooms.
You can rely on us to provide the services and products you need to get the job done. While the guidelines for businesses in Canada vary by province, each province that has issued a closure order has deemed businesses like ours as essential.
Our customers are considered essential workers, critical to preserving health and basic societal functioning. Canadian communities rely on plumbing, HVAC/R, Waterworks and Industrial professionals to help maintain safe drinking water, sanitary and HVAC/R systems and so much more. We are dedicated to supporting our customers and the important work you do across the country.
Wolseley Canada branches are open for business, with new health and safety protocols in place. While many of our locations remain available for contactless ordering options, we are pleased that select locations will be safely reopening for walk-in business in accordance with regional government direction.
IMPORTANT INFORMATION FOR OUR VALUED CUSTOMERS
BRANCH INFORMATION
SAFELY RE-OPENING SELECT LOCATIONS FOR WALK-IN BUSINESS
Following guidance set by provincial governments, we have decided to safely reopen select locations for walk-in business. Closely observing all health recommendations from the Government of Canada and the World Health Organization, we have implemented new protocols to help keep our customers and associates safe.
Branches in the following regions are currently open for walk-in business, with updated health and safety measures in place:
Quebec: All branches outside of Montreal open to walk-in traffic as of Monday, May 11

Montreal, Quebec: Wolseley Anjou, St-Michel and Mill Street branches open to walk-in business as of Monday, May 25
*Please check with your local branch for specific information on hours of operation.
Please refrain from entering our branches, and use our convenient, contactless alternatives for placing orders, including phone, email or Wolseley Express (for plumbing, HVAC/R and Waterworks customers), if you:
are experiencing COVID-19 symptoms (shortness of breath, coughing, fever, extreme fatigue, muscle pain, etc.)
have been in contact with anyone who has tested positive for the virus within 14 days
have recently travelled outside of the province within the last 14 days.
Here are some of the safety protocols and changes you'll notice in these branches:
PHYSICAL DISTANCING & HYGIENE PRACTICES
You will notice a sign on the door detailing some of the below information.

Hand sanitizer will be available. Please ensure you use this upon entrance and exit of the facility.

Physical distancing of at least 2 metres must be practiced by all customers and associates in the branches. To help facilitate this, you will notice decals on the floor marking out 2-metres of physical distance as well as signage indicating flow of traffic throughout the branch. Please follow all signage and instructions by branch associates.

To further maintain physical distance, branches may be limiting the number of customers inside the branch at a time.

Plexiglass barriers have been installed at all counters, to safely separate customers and associates during transactions.

During this time, "kitchen" areas, including self-serve coffee stations, as well as washrooms, will not be available for customer use.

For situations where physical distance of 2 metres cannot be maintained, employees will be required to wear masks.

In circumstances that are transactional between individuals, without the opportunity to disinfect hands, employees will be required to wear disposable gloves.

Proper hygiene practices, following official guidelines, will be maintained. Including, but not limited to:

Regularly disinfecting commonly touched surfaces

Disinfecting debit/credit machines after each customer use

Proper hygiene practices for the use and disposal of gloves and masks.
RETURNS
Branches in these regions will be accepting returns, with updated protocols:
Please contact the branch in advance to arrange the return.

Returned product is to be dropped off at the agreed location within the branch.

The product returned will either be quarantined for 3 days prior to putting back into circulation or disinfected before processing.
TOOL RENTALS
Tool rentals will be available at branches in these regions, following normal processes for renting.
For tool rental drop-offs, please contact the branch in advance and follow instructions for dropping off the product in the appropriate location.

Returned tools will be disinfected prior to being returned into the branch.
CONTACTLESS OPTIONS FOR ORDER & PICK UP
All previous options for contactless order and pick-up will remain available at these branches. This includes placing orders via phone, email and Wolseley Express (for plumbing, HVAC/R and Waterworks customers).
Express Pick-Up, curbside pickup and shipping options continue to be available. Please see more details below.
DELIVERIES
Delivery options continue to be available for orders. To ensure safety, our drivers will:
Practice safe distancing when making deliveries.

In circumstances where safe distancing is not possible, drivers will be required to wear masks.

All Wolseley Canada trucks will have a supply of masks, gloves and hand sanitizer.
SHOWROOMS SAFELY OPENING FOR CUSTOMERS BY APPOINTMENT
Starting May 11, Vague & Vogue showrooms in Quebec will be open to customers, by appointment only. Please contact your local showroom or book a consultation online here.
ALL OTHER BRANCHES OPEN FOR CURBSIDE PICKUP OR DELIVERY ORDERS
We have put in place measures to help ensure the safety of our associates and customers, including the following:
To ensure social distancing, only Wolseley associates will have access to our branch and showroom facilities across the country.

While customers will be restricted from entering our locations, all customers will still be able to use convenient alternatives to place orders, and options are available for pick up and delivery.
PLACING & RECEIVING ORDERS
PLACING YOUR ORDER
For plumbing, HVAC and Waterworks customers:
Shop and place orders 24/7 on Wolseley Express.

Credit card payments are now available on Wolseley Express and all terms and named COD account customers can register for an account.

If you don't already have an account, you can register at: https://www.wolseleyexpress.com/UserRegistration/Registration
For more information on Wolseley Express and tips for using our key features, click here.

Call ahead! We are happy to take your order over the phone.

Express Pick-Up and shipping options continue to be available.
For Industrial customers:
Orders can be placed via phone or email.

Pick up and shipping options are available.
PICKING UP YOUR ORDER
Please do not attempt to enter the branch; the doors will be locked. Instead, call the branch to let our associates know you have arrived for pick up.

Instructions for pick up and contact details will be posted on the branch doors.

Over the phone, our associates will discuss arrangements for order pick up specific to that location, with respect to all protocols for social distancing.
PAYMENT OPTIONS
Wolseley Canada will not be accepting cash payments of any kind at this time. Please note the payment options available:
For terms account customers:
We encourage our valued customers to utilize the following electronic payment methods:
Invoice Gateway via Wolseley Express

Once you log in to Wolseley Express you can use the secure Invoice Gateway portal to pay your invoices and statements through Bill Trust. You must have the Invoice Gateway user right to access this portal. Contact your credit rep to activate.

Invoice Gateway payment options include:

Pre-Authorized Debit

Credit Card
Additional electronic payment options include:
EFT/Wire payments

Online Banking
In the event the above electronic payment methods cannot be utilized, please direct the check payments to the appropriate Regional Centre. Please confirm the Regional Centre indicated on your invoice:
Ontario/Atlantic Quebec
PO Box 5330 4200 rue Louis-B Mayer
Burlington, ON L7R 4Z2 Laval, QC H7P 0G1
West Industrial
PO Box 1477 Station T PO Box 68
Calgary, AB T2H 2H7 Burlington, ON L7R 3X8
Please Note: Customers can still drop their checks at their local branch but should call to confirm store hours and availability.
Please contact your financial services representative for further information:
Ontario/Atlantic: 1-888-419-9969
West: 1-855-214-6456
Quebec: 1-800-557-7331
For general inquiries: collections@wolseleyinc.ca
For COD account customers:
Credit card payments are now available on Wolseley Express. We encourage you to register for an account and place your orders online, taking advantage of this convenient, contactless payment method.
For non-credit account customers:
Please call your branch manager to discuss how your order will be handled.
RETURNS
Wolseley Canada will not be accepting returns at this time.
BRINGING THE BRANCH EXPERIENCE ONLINE
Many of you are used to seeing our promotions featured in-branch. To bring that experience online, we have set up Virtual End Caps with featured deals and offers from select manufacturers. You can check that out at: www.wolseleyexpress.com/endcaps.
As always, you can continue to view all our promotions on Wolseley Express here, or just search "Promotions" in the search bar.
SHOWROOMS
All Wolseley showrooms, Kitchen & Bath Classics, Wolseley Studio and TAPS Bath, are open for business under similar protocols:
Only showroom associates will have access to showroom facilities.

Orders can be placed via phone or email

Showroom consultants will be performing virtual consultations only. Please contact your nearest showroom for more information or to book a consulation.

Pick up and shipping options are available for new and existing orders.

Please call ahead for pick ups and do not attempt to enter the showroom. Instructions and contact information will be printed on the door.
STAYING UP TO DATE
As we will increasingly rely on digital communication channels, we encourage you to sign up for our emails to stay up to date with all our news, promotions and Wolseley Express updates. You can sign up here.
While the current environment is dynamic, we appreciate your support as we navigate COVID-19 together. The health and safety of our customers, associates and communities remains our top priority, and we recognize the important role that our team and customers fulfill in our communities. We continue to be confident in our swift decisions to safeguard our communities and to serve each of you.
By working together, and following the latest information and guidance set by the Government of Canada and World Health Organization (WHO), we can all do our part to slow the spread of this virus.
For any questions, please contact us at customer.feedback@wolseleyinc.ca
---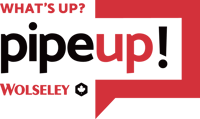 How was your experience with Wolseley?
We're always looking for customer feedback to help us serve you better. If your experience with Wolseley was noteworthy in any way please let us know

here.